Due to my love of Nekomimis I have decided to post something catgirl related each week! It maybe cute. It maybe sexy. It may even be a bit disturbing…
---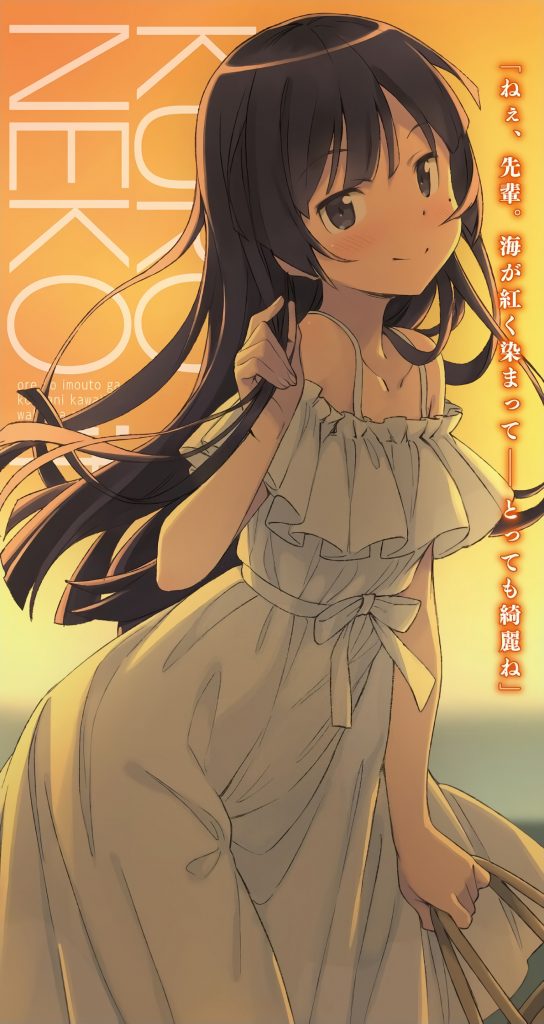 April 20 was this week and it was a big day. It was Ruri Gokou's birthday! No matter the year this black cat will always come back. Although Oreimo is not without controversy Kuroneko is one of my favorite catgirls ever. She embodies a lot of what made the series great. That is, not being afraid to be your nerdy self!
This art is from the light novel "Ore no Imouto ga Konna ni Kawaii Wake ga Nai: Kuroneko if". In this story, Kyousuke did the right thing and stayed with Kuroneko instead of leaving her for you know who… Many including myself see this option as the "Best ending". That said I never read this novel. I'm not even sure if it is available in English…
---
So what do you think?