Due to my love of Nekomimis I have decided to post something catgirl related each week! It maybe cute. It maybe sexy. It may even be a bit disturbing…
---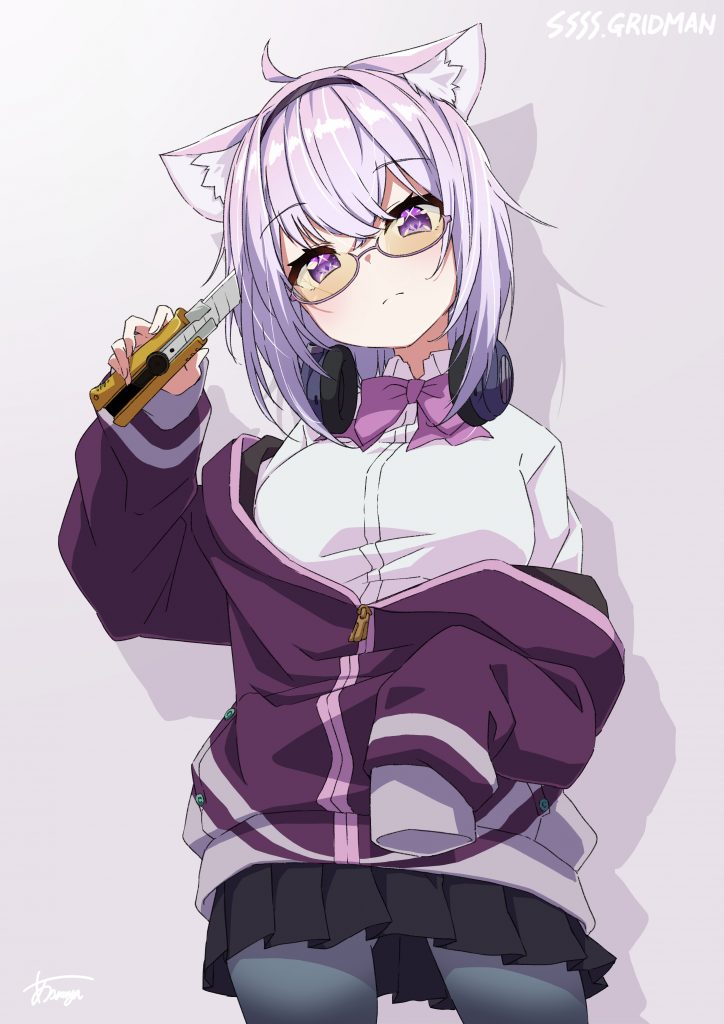 SSSS.Dynazenon is a few episodes in and I can not stop comparing it to SSSS.Gridman. I hope it'll be as good but right now it's hard to tell. If you have not seen Gridman I highly recommend it. The character development alone is worth it. The one character that surprised me the most was Akane Shinjo.
The image above is not a catgirl version of Akane. Instead, it is the Hololive character Nekomata cosplaying her. Not only does she have her trademark hoodie but also Akane's headphones, glasses, and box cutter. Their hairstyles are so much alike I almost did not recognize her! The artist Asanaya did a good job seeing this connection. Akane Shinjo is one of the few anime characters that made me do a total 180. Her story is one worth seeing.
---
So what do you think?