Due to my love of Nekomimis I have decided to post something catgirl related each week! It maybe cute. It maybe sexy. It may even be a bit disturbing…
---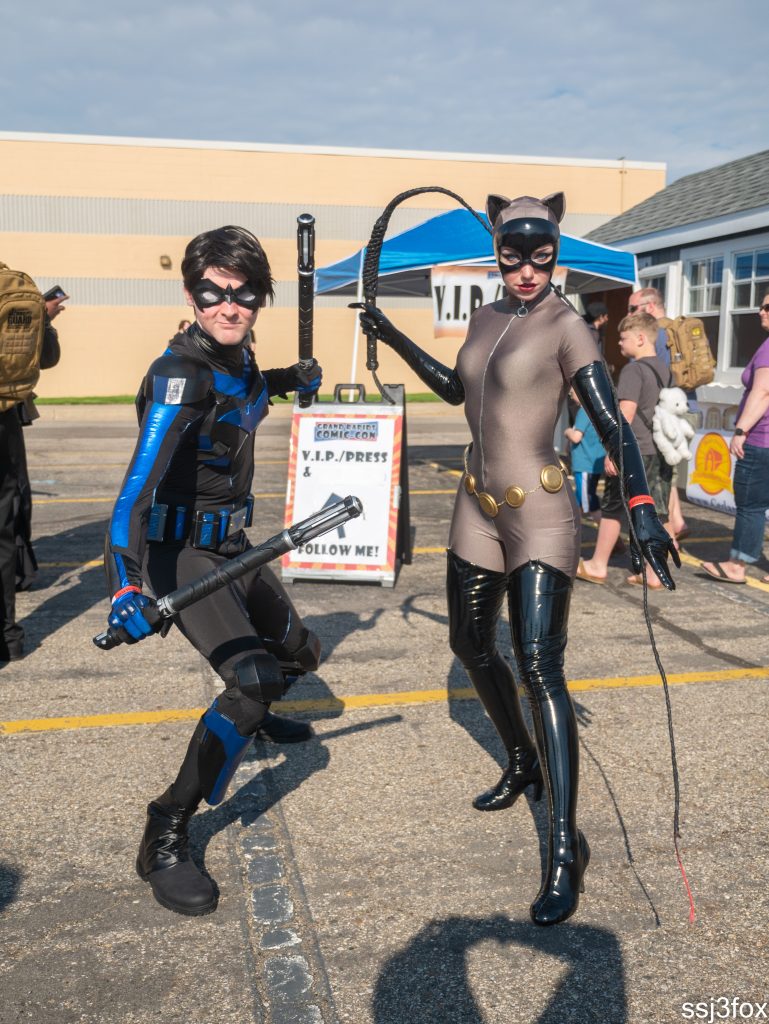 Last week I went to Grand Rapids Comic Con's Spring Fling. This year the spring event took a "road trip" to Kalamazoo, MI. Lucky for me the first two cosplayers I ran into were some of my favorite DC characters. One of them was Nightwing. I always thought Dick Grayson was a fantastic Robin and seeing him become his own hero was awesome!
The other cosplay was Catwoman who might be Western pop culture's most famous catgirl. She embodies most of the ideas associated with American catgirls. This includes cat-like traits like independence, cunning, and stealth. It is impossible to ignore how much of an icon Selina Kyle is to pop culture. I am happy to see her 90s animated look portrayed so well in cosplay! These two cosplayers were undoubtedly a highlight of the event for me.
---
So what do you think?