Due to my love of Nekomimis I have decided to post something catgirl related each week! It maybe cute. It maybe sexy. It may even be a bit disturbing…
---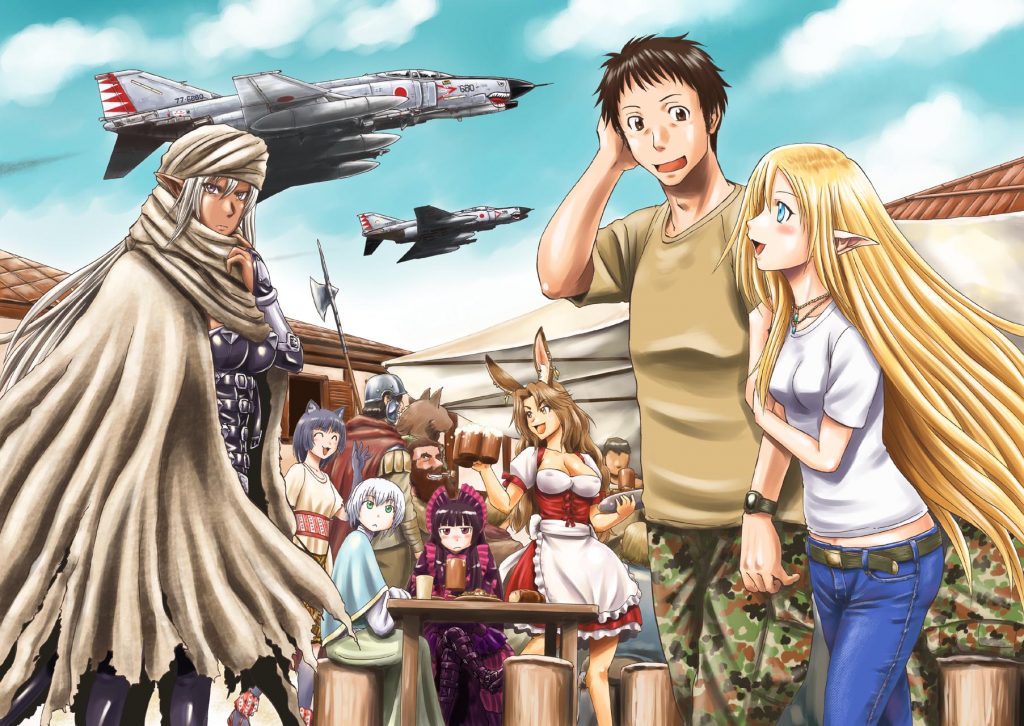 I finally got around to watching GATE and I am very glad I did! The anime has a rare mix of military, otaku, and fantasy culture. The story centers on a mysterious gate that opens up in Japan that leads to a fantasy world. Medieval warriors launch an attack through the gate and Japan sends the JSDF to investigate.
On the military side, there is a lot of attention to detail on the weapons, tactics, and politics. The fantasy side is filled with all of the magic, species, and monsters you would expect. Some of the members of the JSDF are also big otaku who cannot believe they get to explore a real fantasy world. This includes… finding catgirls!
The JSDF creates a Forward Operating Base on the other side of the gate that becomes a hub for cultural exchange. In the image above by manga artist Satoru SAO gives us a peek at this base at Alnus. If you look closely you can see Meia, the catgirl who runs the PX, and Delilah the bunny girl who is the head waitress at an inn. It is worth noting that they look very different in the manga when compared to the anime. Sadly the anime also came to an end too soon. I might have to read the manga or novel to finish the story. Nevertheless, I highly recommend GATE to fantasy/military nerds. It is a rare gem!
---
So what do you think?