Due to my love of Nekomimis I have decided to post something catgirl related each week! It maybe cute. It maybe sexy. It may even be a bit disturbing…
---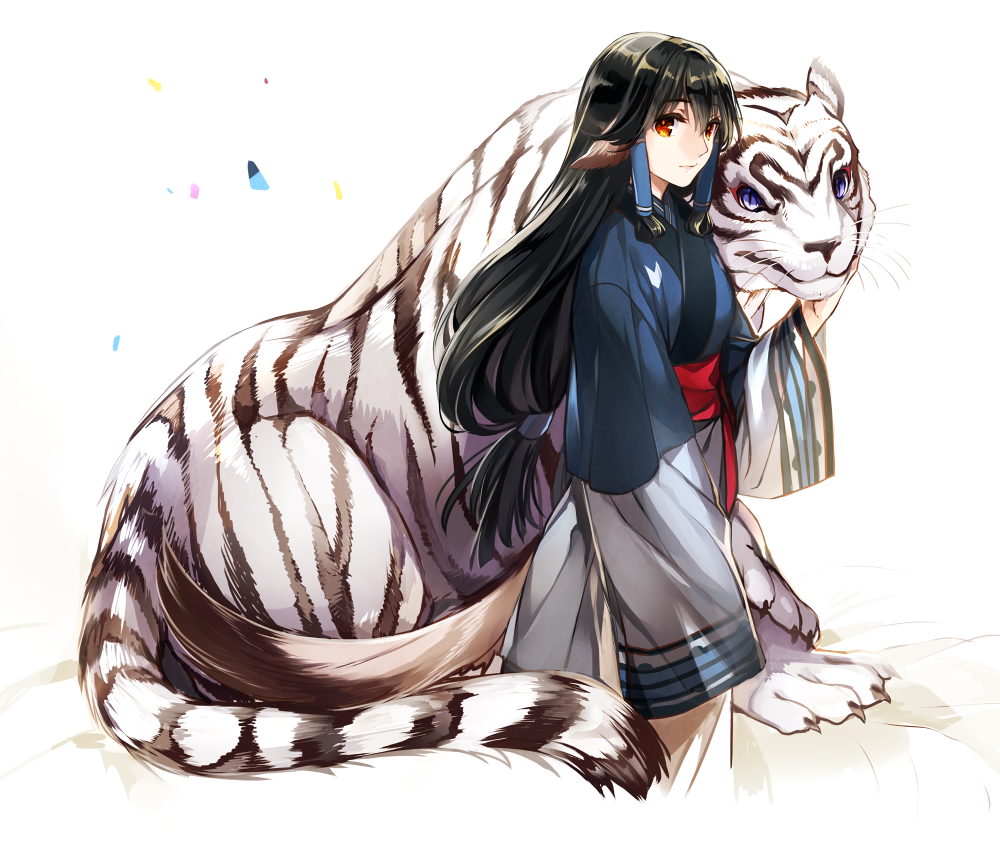 You may know that it is the year of the tiger but do you know about Utawarerumono? I found this image by 10setuka that reminded me of this franchise I missed out on. Utawarerumono started off as a tactical RPG with adult elements that was released in 2002. The plot focuses on a masked man who wakes up in a village of kemonomimi. He goes on to lead the villagers in a rebellion against their oppressors.
The game spawned an anime adaptation in 2006. A sequel was released in 2015 called Utawarerumono: The False Faces which is based on the game Mask of Deception. The third game known as Mask of Truth is getting an anime later this year in July. The art above shows Aruruu as she appears in Mask of Truth with her tiger Mukkuru. I still have not played the games or seen the anime. One of my old IGN buddies did get into it and loved it. Maybe this will finally be the year I give it a shot. If I do I'll let you know!
---
So what do you think?