Due to my love of Nekomimis I have decided to post something catgirl related each week! It maybe cute. It maybe sexy. It may even be a bit disturbing…
---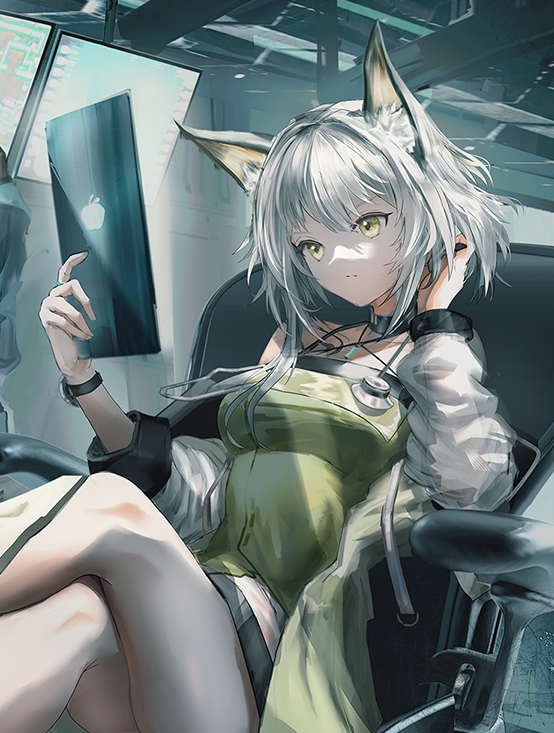 I do not tend to play mobile or free-to-play games. That said I keep up on the kemonomimi from them. One game that keeps getting my attention is Arknights. Not only is the art amazing but the character bios are always fun to read.
I found this amazing image of Kal'tsit who is an ST Medic. From what I have gathered she was a supporting character who has reluctantly decided to fight alongside the player. Despite being a medic Kal'tsit uses a summon to fight. Her summon is named Mon3tr and is a mysterious creature that seems to have come out of her spine. She is the only one able to heal it and she prioritizes healing it and herself. This, however, is not due to selfishness. One report notes: "Kal'tsit is the sort of person who doesn't care about herself; the reason she's still alive is because she's determined there are some things she has to accomplish before she dies."
It is mornings like this I seriously consider giving a game like Arkights a shot. Whenever I discover art from this series I find myself reading the lure and wanting to know more. I try to read enough to learn about the characters and world without spoiling too much of the story. One of these days I'm just going to have to actually play the game!
---
So what do you think?