Due to my love of Nekomimis I have decided to post something catgirl related each week! It maybe cute. It maybe sexy. It may even be a bit disturbing…
---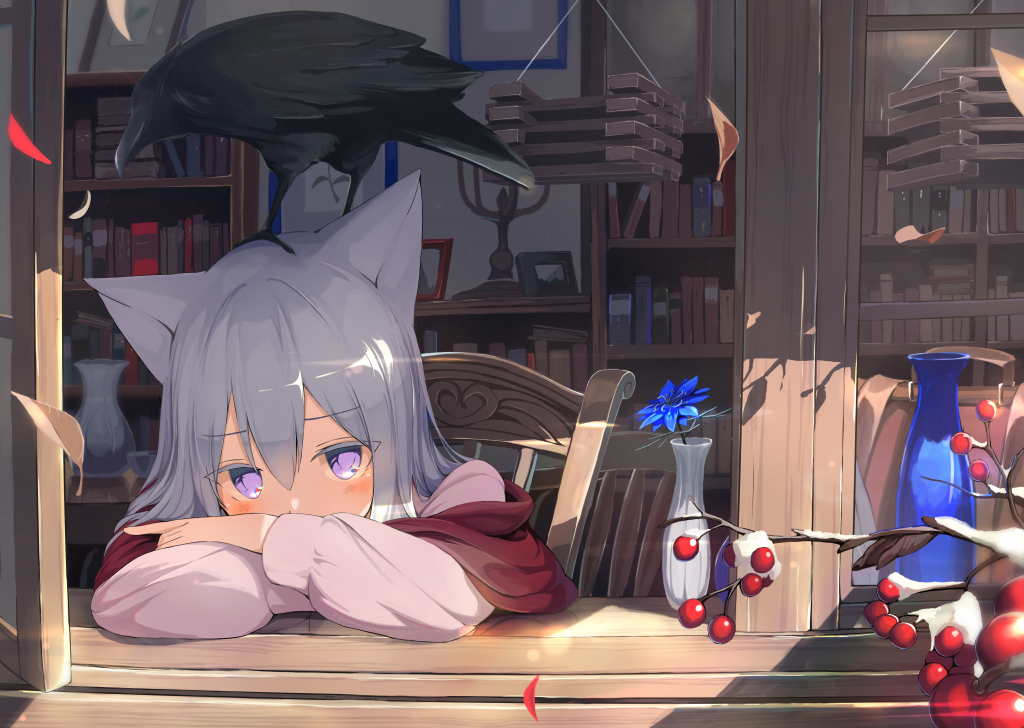 It is December and that means it is time to look for some good art of catgirls and snow! This one by Mikisai is too good to not share. In it, this kitsunemimi watches the first snow of the year. Many places around the world are seeing their first snowfall for the season. You can just see a little bit of snow on the branch outside her window. Even though this image was posted a year ago to date it feels very 2020.
Her expression as well as the crow on her head gives me a sense of melancholy. I am not sure what Mikisai's intent was but this mood matches his other works. This one is beautiful, detailed, and timely. Winters may be cold but remember spring will come! Another strange coincidence I discovered is that Mikisai and I share a birthday.
---
So what do you think?