Due to my love of Nekomimis I have decided to post something catgirl related each week! It maybe cute. It maybe sexy. It may even be a bit disturbing…
---
As I wrap up some projects new ones begin. A little while ago I shared a VR video from Blue [K]nights featuring Kaat by J&J. MikuMikuDance has a talented and creative community that allows people to freely create their own CG videos. Resources are shared among its community making it easy to mixed and match different content. This week I finally decided to give it a shot.
Within a short time, I was able to produce a dace video staring Kaat. The dance motion used is Conqueror by 1st PLACE Co., Ltd. who were nice enough to provide the official motion file used in their video. For the 80s style stage, I chose A E S T H E T I C by AkuNekoChan. Finally, the lighting effect and skybox are part of Ray-MMD which provides physics-based lighting.
I am working on the camera myself in the hopes of adding a VR effect. That would make this project a combination of everything I love. Photography, videography, gaming, anime, VR, and catgirls all in one! Look forward to the finished project in the future. For now, here is a preview.
---
---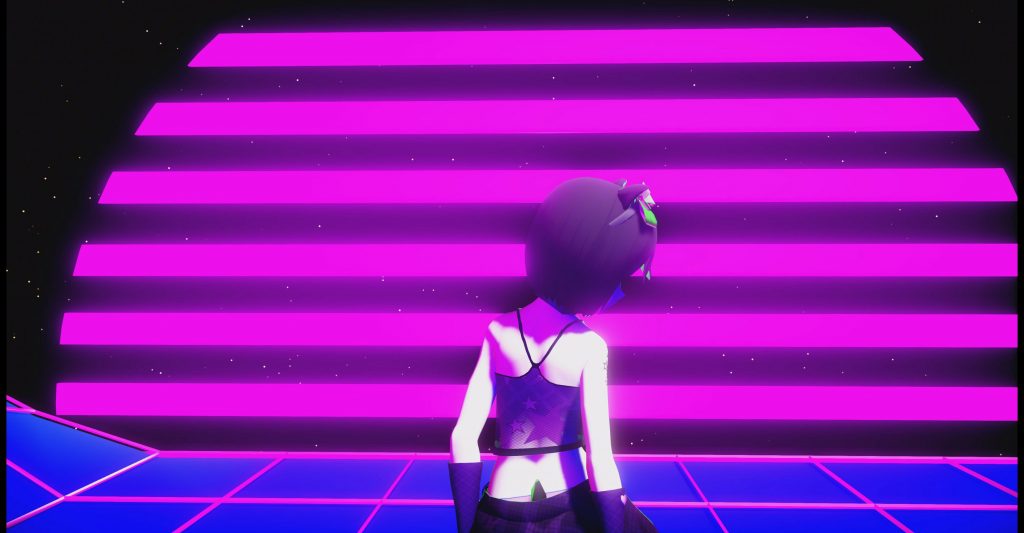 ---
So what do you think?