Due to my love of Nekomimis I have decided to post something catgirl related each week! It maybe cute. It maybe sexy. It may even be a bit disturbing…
---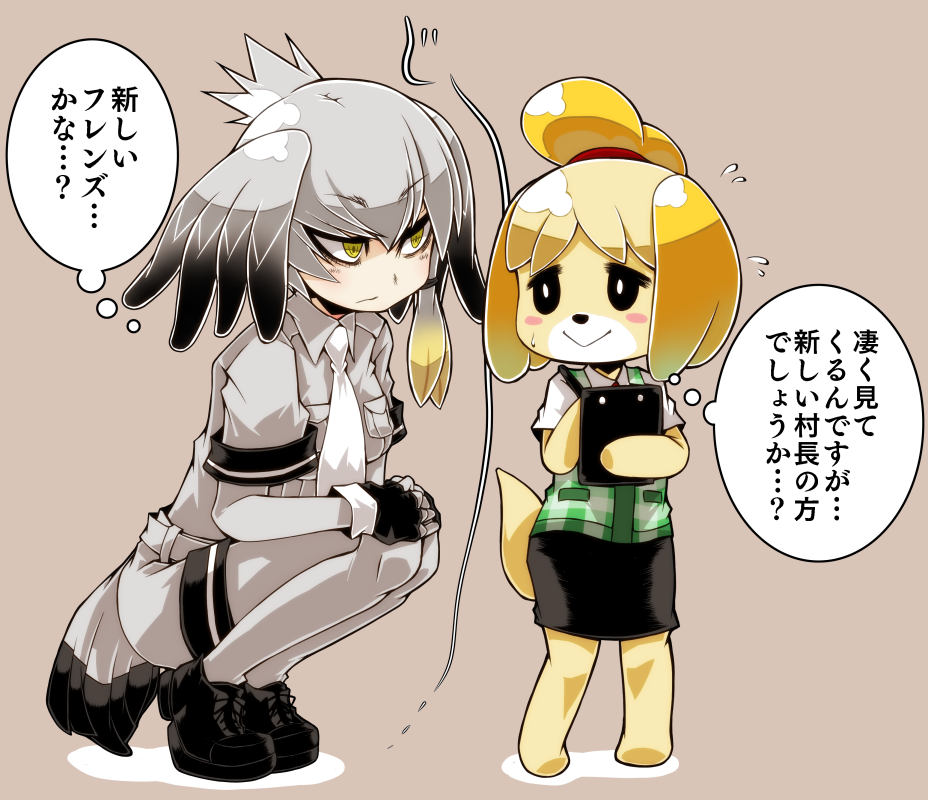 Shoebill-chan and Shizue-san meet.
-Art by ayame (0419)
So here we are… with the puppy in the room. Isabelle (Shizue) has been getting a lot of strange looks lately. She was already quite popular but now that she is in Super Smash Brothers Ultimate her popularity has shot through the roof. So what is next for Isabelle? She's going to Japari Park! She should not have a hard time fitting in. Shoebill has already mistaken her for a "friend". Her thought bubble states: "Is she a new Friend, I wonder?" Of course, there is the chance that it is Shoebill that is visiting Isabelle. From Isabelle's perspective: "She keeps looking at me…Is she the new mayor?" Wait… now I get it. I know who the next newcomer is! Smash fans are going to love this!
---
So what do you think?