Due to my love of Nekomimis I have decided to post something catgirl related each week! It maybe cute. It maybe sexy. It may even be a bit disturbing…
---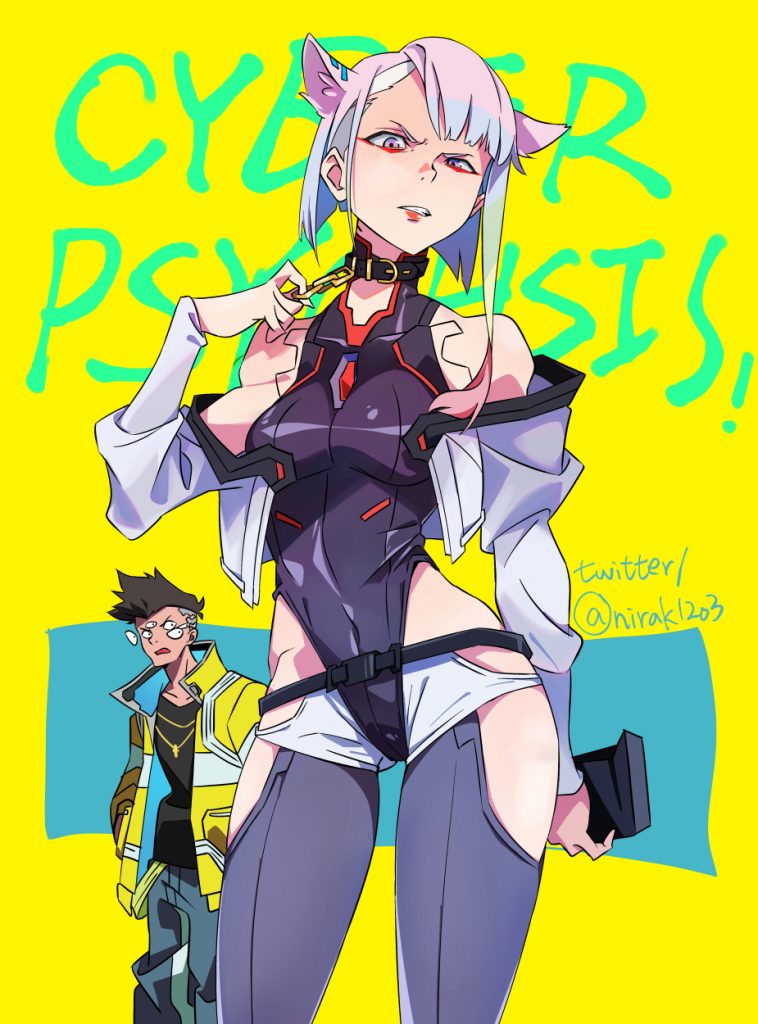 It looks like Lucy's new nekomimi chrome is giving David cyberpsychosis! I finally watched all of Cyberpunk: Edgerunners, which was great. I will admit my expectations were high considering the hype around it. That said there is nothing wrong with the series and it does everything it needs to do.
Without spoiling anything Edgerunners is an excellent introduction to the Cyberpunk world. It drew me into the criminal underground of Night City and left me wanting more. I wish I could have spent more time with the characters and 10 episodes did not feel like enough. Then I realized the whole point of this collaboration between CD Projekt RED and Studio Trigger was to promote the game Cyberpunk 2077. Well, they got the right studio for the job! I love Trigger and they nailed the assignment. If you love dark edgy futuristic crime drama check it out.
---
So what do you think?