Due to my love of Nekomimis I have decided to post something catgirl related each week! It maybe cute. It maybe sexy. It may even be a bit disturbing…
---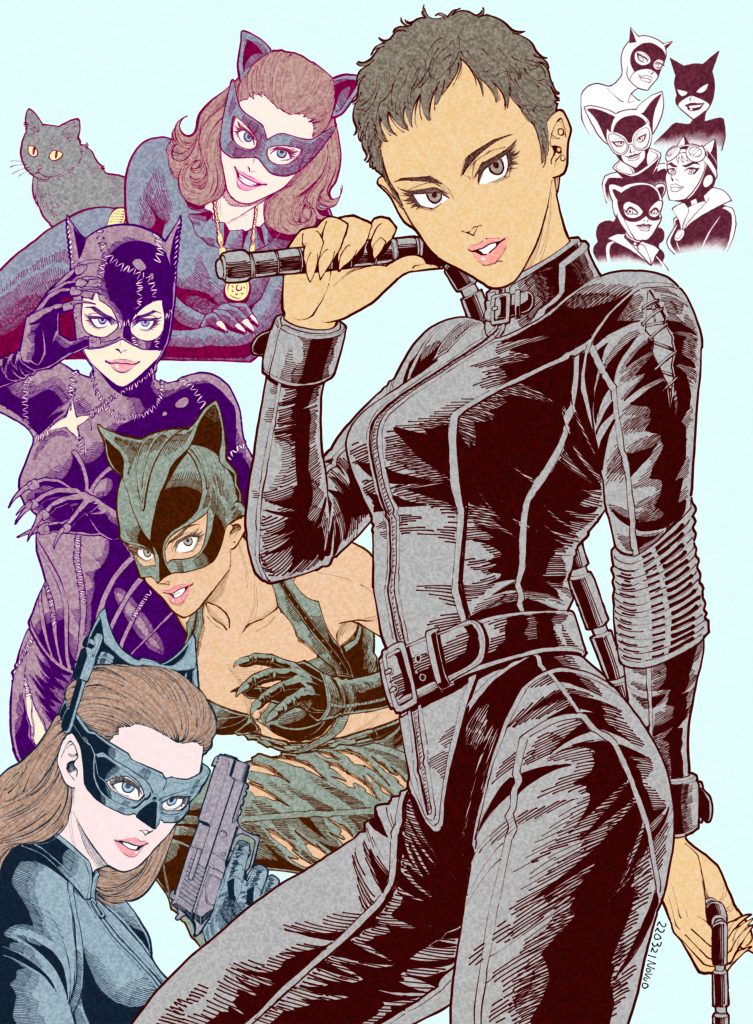 I'm a little late but I wanted to talk about the latest portrayal of Catwoman by Zoe Kravitz. She did an amazing job playing Selina Kyle in "The Batman" and brought great pride to the legacy. Catwoman has always been a beacon of western culture catgirls. Often portrayed as a woman who overcomes great strife while remaining independent, she also manages to look good while doing so! In short, Catwoman balances being strong, confident, sexy, and independent.
According to "The Art of The Batman" Zoe Kravitz was well aware of the history of the role she was stepping into. As she put it:
"When I got this part, I was floored, and then when the news came out I, to this day, not even on my birthday, have never received so many phone calls and text messages. That was when it hit me-this isn't just big to me, this is just a big deal. Eartha Kitt and Michelle Pfeiffer and Halle Berry, everybody. It's an honor to be in that group of people."
Thankfully Kravitz was able to bring her version of Selina Kyle to life in her own way and found a way to do it that truly honors the spirit of Catwoman. I think this quote from her really captures what makes Catwoman so well-loved:
"What was really important to me is that Selina didn't come off as a victim, because she comes from a really troubled past, and I think there can be a little bit of a trap with female characters who come from troubled pasts, or are vengeful in some way where they feel like a victim. I really found a character who was more than just a sidekick or more than just a good looking girl in a tight outfit. This is a real person who has struggled a lot, and I admire her and feel for her."
[
Source
]
---
So what do you think?