Due to my love of Nekomimis I have decided to post something catgirl related each week! It maybe cute. It maybe sexy. It may even be a bit disturbing…
---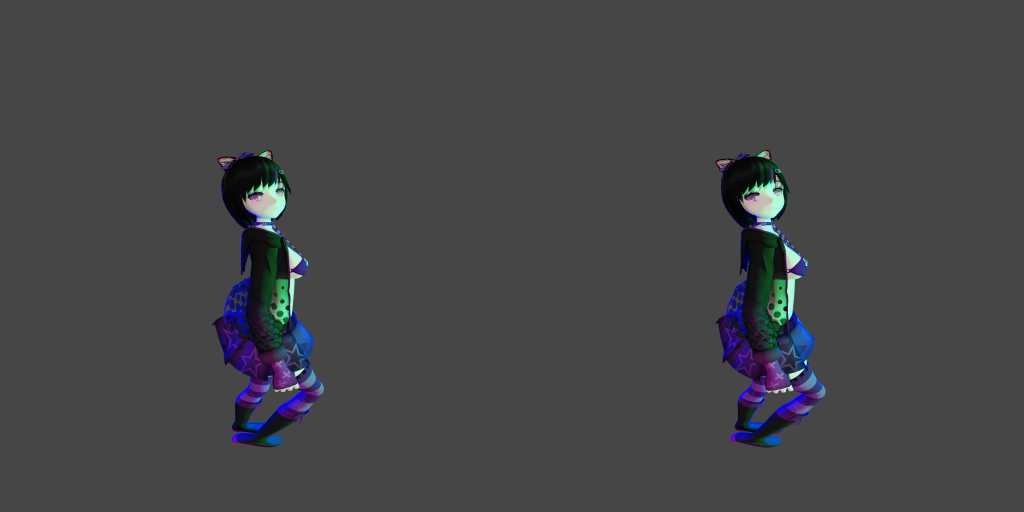 A while ago I made a VR video using MikuMikuDance. The video is one of my most popular videos on YouTube and I would love to make more VR videos. The problem is making VR videos in MMD is very resource intense. I needed to render 10 raw AVI videos then stitch them together! Because of this, I decided to try other software.
Yesterday night I was finally able to import MMD models and motions into Blender. Blender can render VR180 images with just a few camera settings! I still need to find the best setting to balance quality vs render times but for now, enjoy this new VR180 Kaat render! I could not get the same Kaat model I used in the last video working so I did some tests with her new version 2 model. She is a collaboration between J&J and Takuya.
This version of Kaat is skimpier and I know that is not to everybody's taste. I for one do not mind and the level of detail on her outfit looks amazing in VR! The dots on the transparent parts of her hoodie really pop! Download and check out these images in a VR headset if you get the chance to. Hopefully, a full video will follow…
---
So what do you think?