Due to my love of Nekomimis I have decided to post something catgirl related each week! It maybe cute. It maybe sexy. It may even be a bit disturbing…
---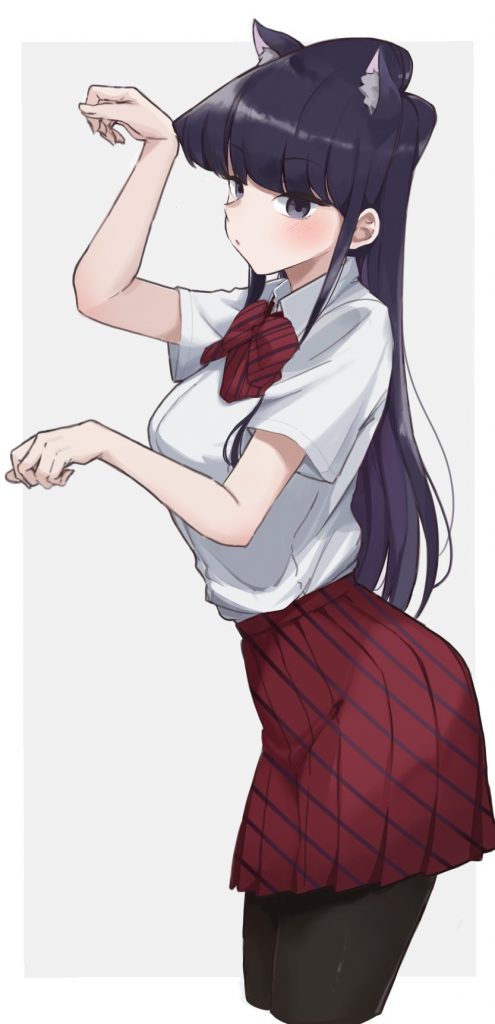 The first episode of Komi Can't Communicate aired in Japan on October 6th and is set to debut worldwide on Netflix on the 21st. If for some reason you are not familiar with this series the manga came out in 2015. It gained a massive fan base and spawned many reaction images. The story focuses on a high school girl named Komi Shouko. Despite being considered the most beautiful girl in school she struggles to communicate with others. This is where Tadano Hitohito comes in. With his help, Komi sets off on her goal to make 100 friends.
Of course, we are talking about this anime today because Komi has a habit of spontaneously sprouting cat ears. So, like "The Great Jahy Will Not Be Defeated!" and "Don't Toy with me, Miss Nagatoro" another major catgirl featuring manga gets animated! It just goes to show you how important catgirls are to our society. While researching this post I even found this gif on Know Your Meme: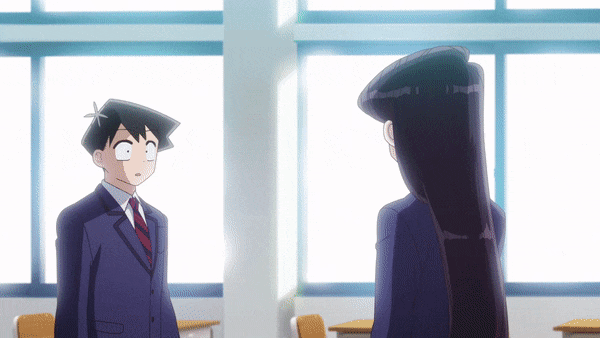 Good story, check. Great animation, check. Cat ears, check. I can't wait to see the first episode!
---
So what do you think?