Due to my love of Nekomimis I have decided to post something catgirl related each week! It maybe cute. It maybe sexy. It may even be a bit disturbing…
---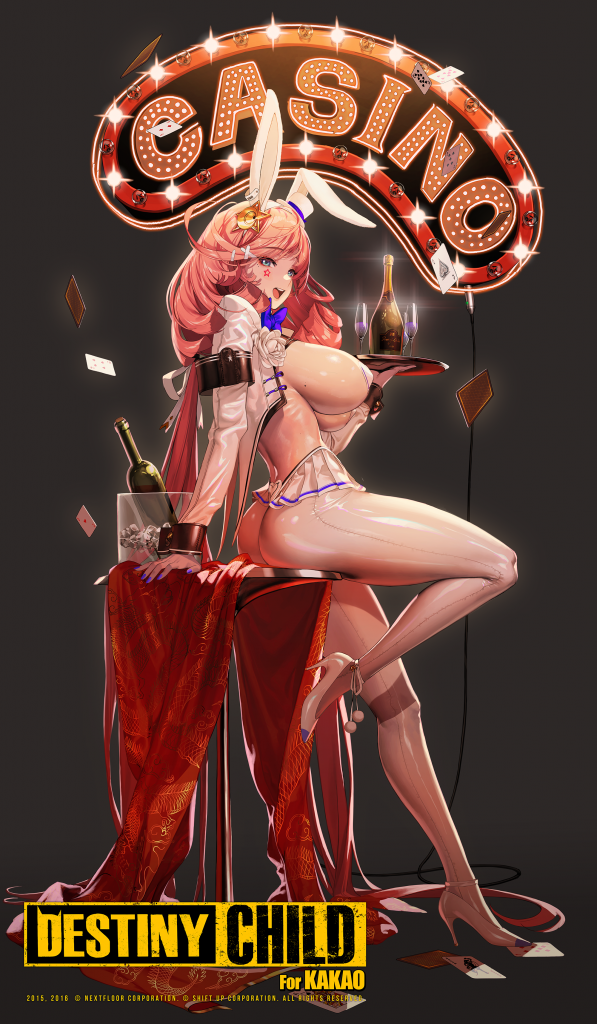 I have spent the last week in Las Vegas, AKA Sin City! That said I did not spend much time on the strip. I was visiting close family I have not seen in a while. Even though I missed out on the sin I got to see the most important people in my life.
To celebrate here is some casino theme art that reminds me of Vegas. My sister, who started our cat vs bunny rivalry, helped me pick today's art. This official art by zig90 features Cloth from the game Destiny Child. Cloth appears to be embracing everything people love about Sin City. Ironically the game is about battling for Lucifer's throne and my sister also made me watch Hazbin Hotel. Yes, this past week I have been surrounded by sin… but could not partake… because family comes first!
---
So what do you think?