Due to my love of Nekomimis I have decided to post something catgirl related each week! It maybe cute. It maybe sexy. It may even be a bit disturbing…
---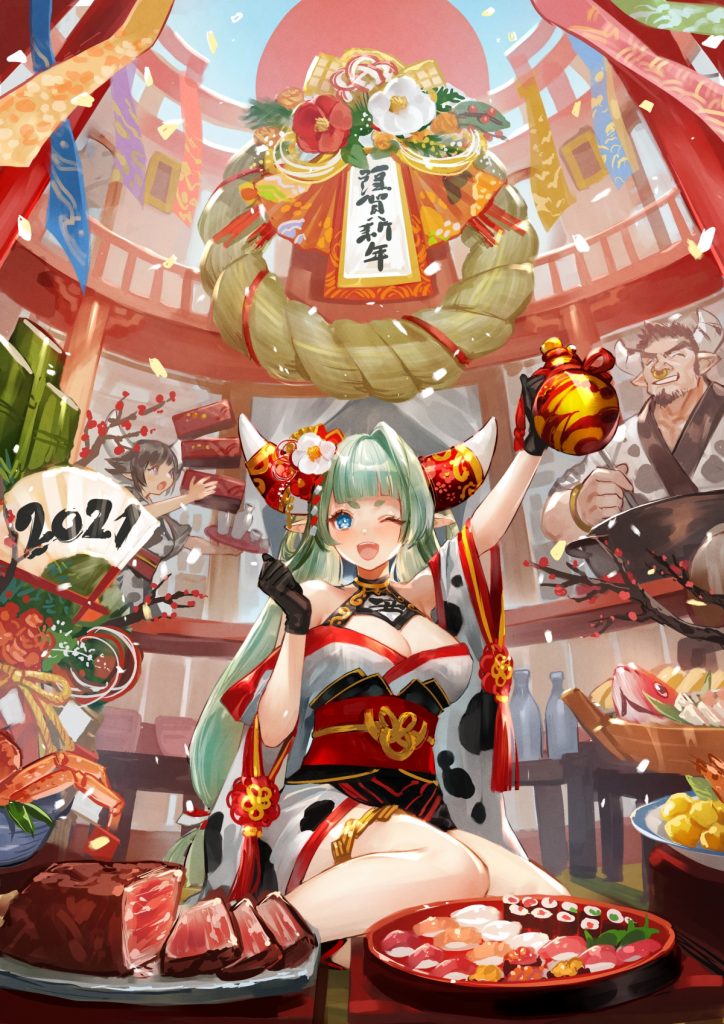 The year that was 2020 is finally over. It was truly a year that went to the rats… Wait it was the year of the rat! I almost forgot about the Chinese zodiac. Even though the year of the rat does not technically end until February many artists have already moved on. So without farther ado welcome to the year of the ox!
This artwork by nima is a perfect way to ring in the new year. Not only do we have a lovely bovine enjoying amazing food but she is not alone. Hopefully, 2021 will be a year we all spend less time alone and also eat good food! Are you looking forward to 2021 and more ox/cow girl art?
---
So what do you think?