Due to my love of Nekomimis I have decided to post something catgirl related each week! It maybe cute. It maybe sexy. It may even be a bit disturbing…
---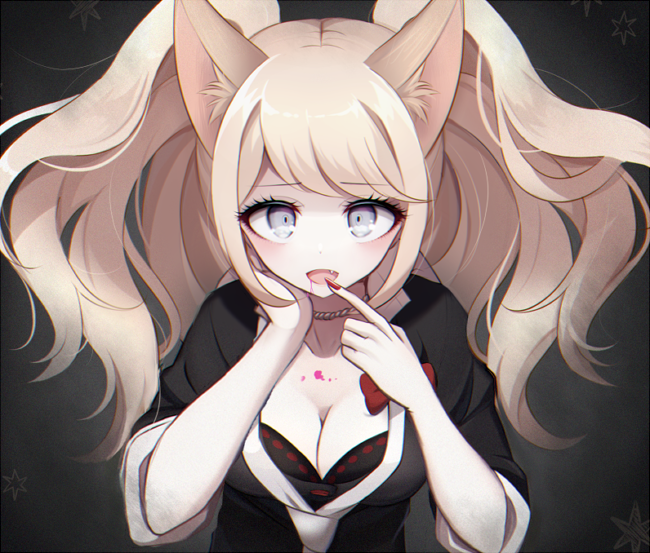 I picked up Danganronpa: Trigger Happy Havoc during the Steam Summer Sale and I am now a few chapters in. I've seen cosplay and art of Junko for years now but knew little about the game she comes from. I knew it took place in a school setting and had trials but that was it. I had no idea how much despair I was in for… Unlike the Phoenix Wright games, you are trapped in a school and must slowly watch your fellow students die. Your hope fades with each trial… It is dark but compelling!
Here is a strange bonus. While looking for art for today's post something strange happened. My top three choices all had inactive artists. I could barely find a page for Kobeni and even it appears inactive! To be honest I was not sure how to proceed without an active link. It is a little creepy but the game is almost ten years old. These artists must have moved on. This has to be a strange coincidence but it is creepy.
---
So what do you think?