Due to my love of Nekomimis I have decided to post something catgirl related each week! It maybe cute. It maybe sexy. It may even be a bit disturbing…
---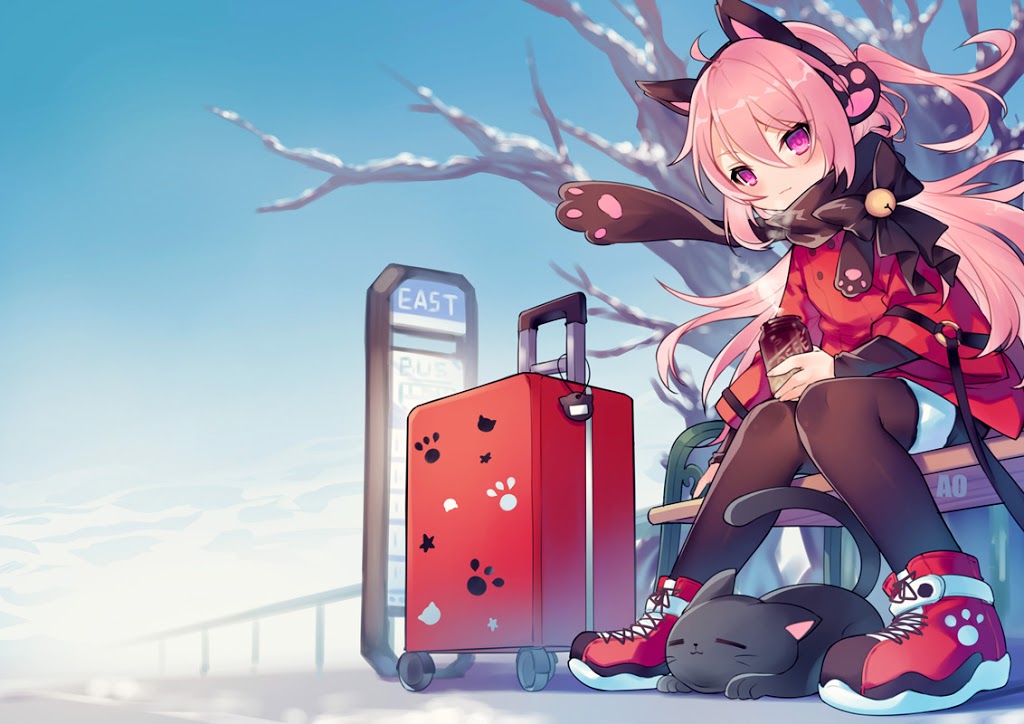 Luna Aegis from Closers
-Art by Utm
Everyone wants to be home for the holidays, even artificial humans. This includes Luna Aegis who was made by UNION. In the video game Closers, she is a Wildhüter Closer who uses a shield like weapon know as Aegis. Normally she would be fighting monsters from another dimension using psychic powers in New Seoul. Even Closers need a break every now and then so I bet she is heading home for the holidays. At least that is my guess!
When I first saw this image a few weeks ago I thought it was of an original character. Today I noticed the "Closers" series tag. I have never heard of the game and there was no character tag. The original artist's Pixiv page was the same, a Closers tag but no character. I could not do this post without doing the proper research so I kept digging. The Luna I found seems quite different than the girl I see here. My best guess is that Utm wanted to show a younger Luna. Like I said before even artificial humans [in cat ears] want to be home for the Holidays.
Happy Holi[cat]days!
---
So what do you think?