Due to my love of Nekomimis I have decided to post something catgirl related each week! It maybe cute. It maybe sexy. It may even be a bit disturbing…
---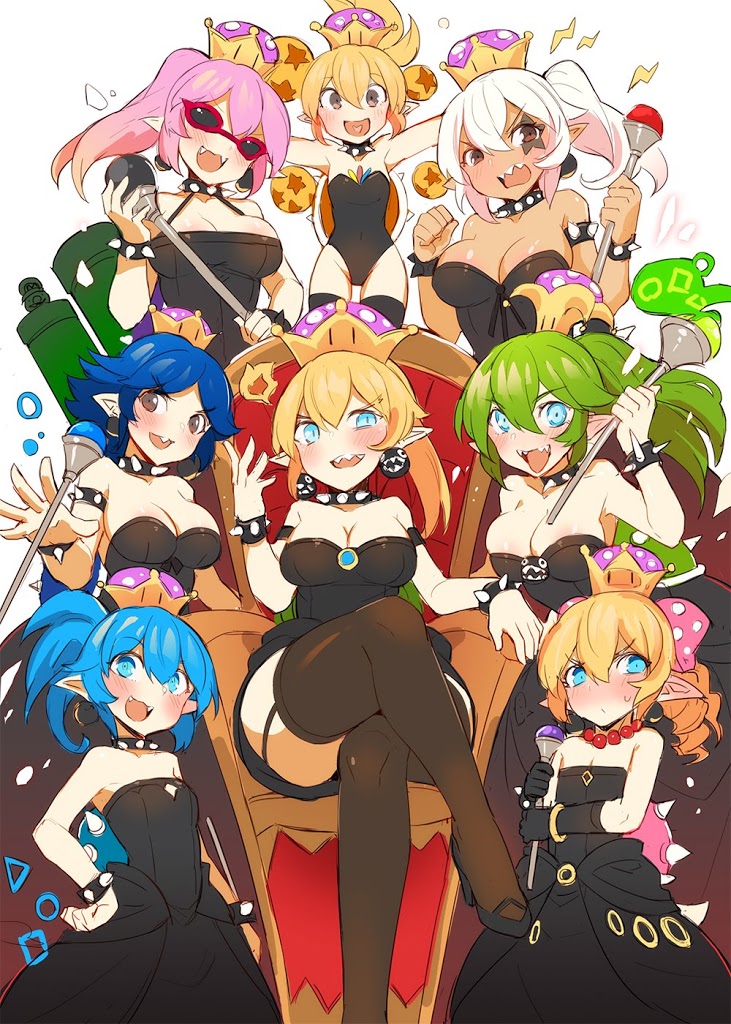 Bowsette and the Koopaling…ettes?
-Art by mou tama maru
We interrupt this normal Cat[girl]urday to bring you something different. If you are worried about more Bowsette spam do not… Because we got the whole Bowser family with super crowns! If for some reason you are not familiar with ayyk92's comic turned web sensation you have been living under a rock without internet. The TLDR is that this is what happens when Bowser wears the super crown that turns Toadette into Peachette.
Is this catgirl related you ask? I see a tail and horns. Anthropomorphism is involved. Seems like a kemonomimi to me! Regardless the super crown is everywhere and even though not everyone is happy about the havoc it brings I'm all for it! Super Crowns for Everyone!

-Art by endifi
---
So what do you think?