Due to my love of Nekomimis I have decided to post something catgirl related each week! It maybe cute. It maybe sexy. It may even be a bit disturbing…
---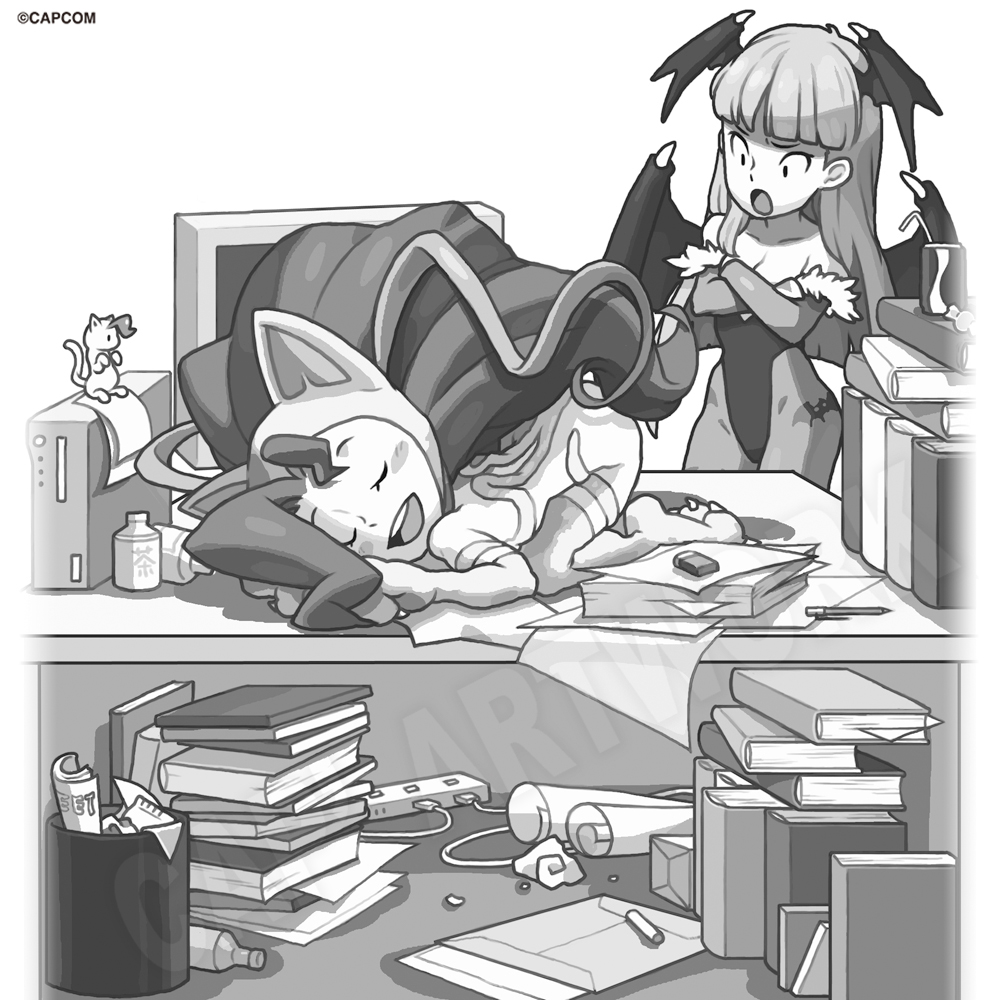 The official Capcom Artwork Team has graced us with a look at the more serious side of the demon world. As stated in the Twitter description even Darkstalkers need to do paperwork. Unfortunately for Morrigan, Felicia has taken a cat nap on her! It seems the pop idol neko has been working too much overtime. 
One question I have is whose desk did she fall asleep at? Is it Morrigan or her own? I cannot tell if Morrigan is angry because she cannot work or because Felicia fell asleep. Either way, she looks disappointed. I do not think Morrigan would have a figure of Felicia's cat form on her desk… At the same time, I'm not sure what kind of desk work Felicia would do… Regardless I'm sure she has earned that nap. I'm sure Morrigan will be OK!
The Capcom Artwork Team also uses this opportunity to remind us that sleep is important. Remember not to work too hard and get some rest!
---
So what do you think?