Due to my love of Nekomimis I have decided to post something catgirl related each week! It maybe cute. It maybe sexy. It may even be a bit disturbing…
---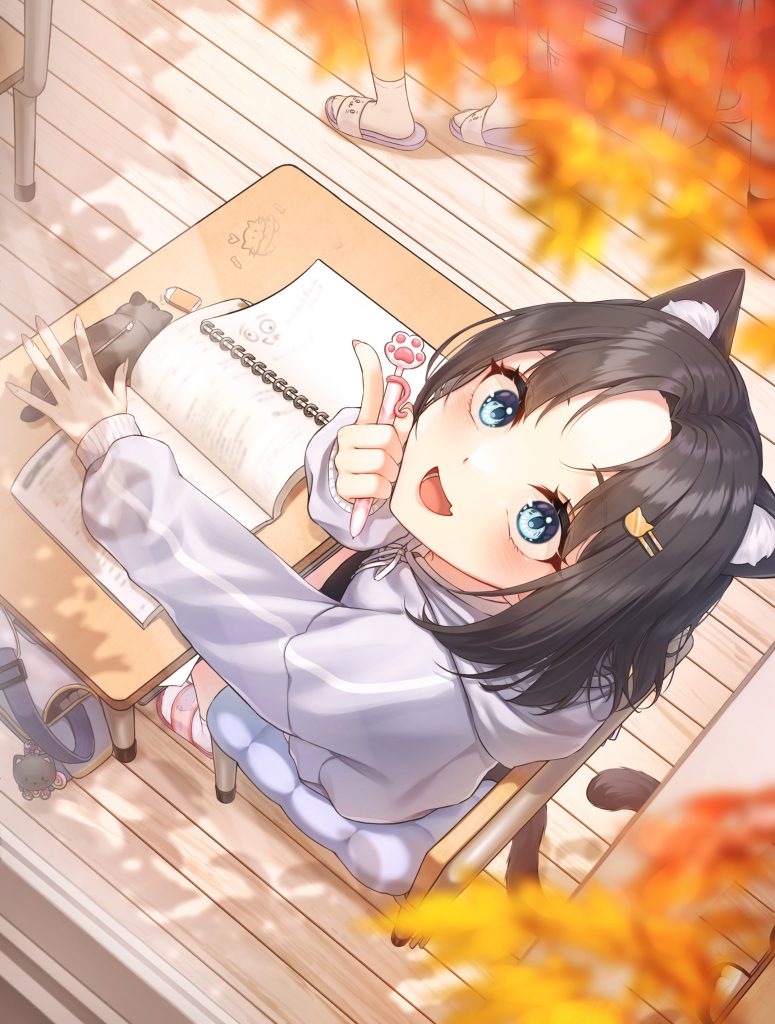 It's hard to believe it's already fall! That means the leaves are changing colors, and kids are going back to school. This artwork by Korean freelancer soo_ou features a catgirl who is distracted by the seasonal change. She is looking out the window at the golden-brown leaves. Just as you would expect from a cat, she seems to get easily distracted. The leaves are not the only clue; this neko seems to have also been drawing in her notebook and on her desk. Hopefully, she will not forget to study. Every catgirl deserves a good education!
Get Bonus! I love the way her tail goes through the chair. I never stop to think about how hard it might be for catgirls to sit in closed-back chairs. Life with a tail must not be easy!
---
So what do you think?