Due to my love of Nekomimis I have decided to post something catgirl related each week! It maybe cute. It maybe sexy. It may even be a bit disturbing…
---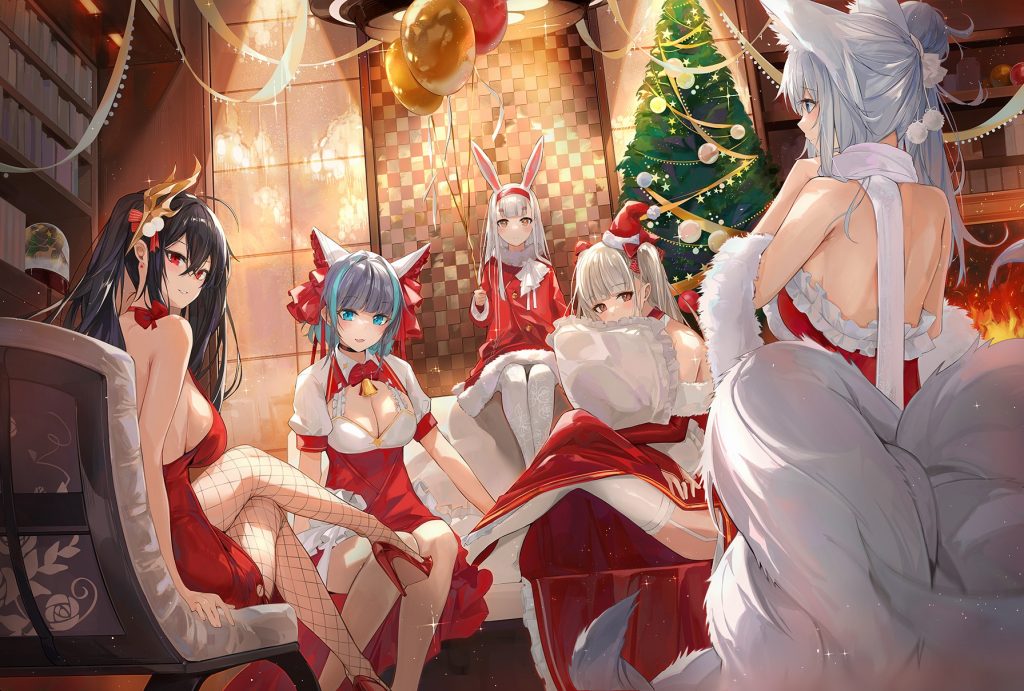 Christmas is tomorrow which makes today Christmas eve. With the weather at its worst in many parts of the US, it is an excellent time to stay indoors with friends and family. Taiwanese artist Demahmw has captured that special feeling with some of the girls/ships from Azur Lane. In the room, you can see the usual signs of the Holiday. There is the tree, the fireplace, and ribbons hanging from the ceiling.
If you look closer you can see chandeliers reflected in the back tile. Along with the gold and red balloons Shimakaze is holding the room has a very elegant feel. If you are not as lucky as these ladies I hope you can still find a way to make your holiday special. Everyone deserves happiness and this is the time of year to spread joy. Happy Holi[cat]days everyone!
---
So what do you think?