Due to my love of Nekomimis I have decided to post something catgirl related each week! It maybe cute. It maybe sexy. It may even be a bit disturbing…
---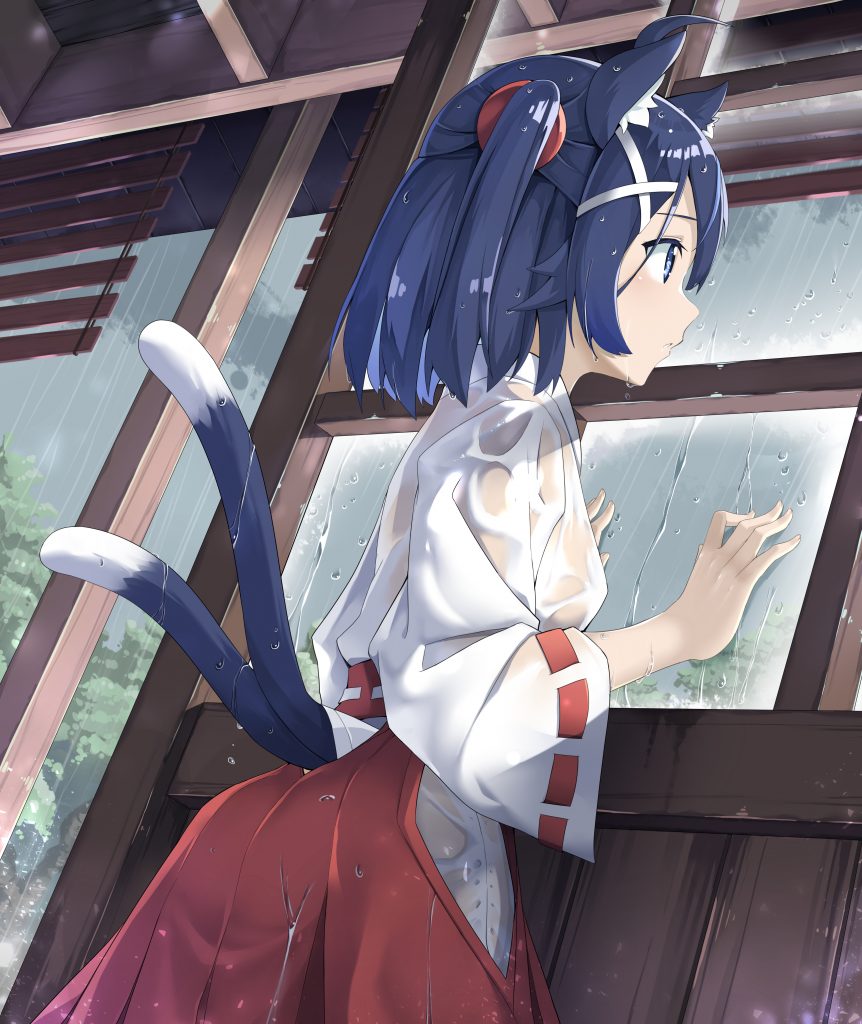 It is still April which means there are still April showers. Waiting for the rain to end can be depressing. That said watching the rain can be beautiful. This shrine maiden nekomimi seems to have gotten trapped in a downpour. Although she is soaking wet she cannot take her eyes off of the rain. One way or another she looks captivated.
It is worth noting that she bears some resemblance to VTuber Nekoya Rin. Artist ZELITTO did tag this art with both the VTuber and Virtual YouTuber tags. Aurora Live is also mentioned in the title "Aurora Live First Generation Kitten Cat Night Rin". That said Nekoya Rin is not tagged and "original" is. That makes me believe this is an OG catgirl by ZELITTO.
---
So what do you think?