Welcome to My Anime Season Winter 2020 edition. The winter season ended up being very busy for me and I watched a lot of different shows. Most of what I watched were new series but I did go back for two shows. Despite everything I watched that season I did not drop a single show. We have a lot to cover so let's get started.
My Hero Academia
First up is My Hero Academia. It is an ongoing series so I'm only going to talk about what happened during the Winter 2020 season. One thing I like about this series is its balance between shounen action and Slice of Life. The slower segments remind us that our heroes are still teenagers. That said sometimes they do feel a bit like filler.
The first major story arc centered around the villain Overhaul. I like the fact that in a world of villains Overhaul's main goal was to bring back the Yakuza. The rivalry between him and the League of Villains built up a lot of hype. Sadly, that hype died down quickly at the end of this arc. The arc did introduce Eri who is a tragic but adorable character. I felt bad that such a young girl had to go through so much and that filled me with the "I want to protect" feeling. I am not normally suckered into that feeling.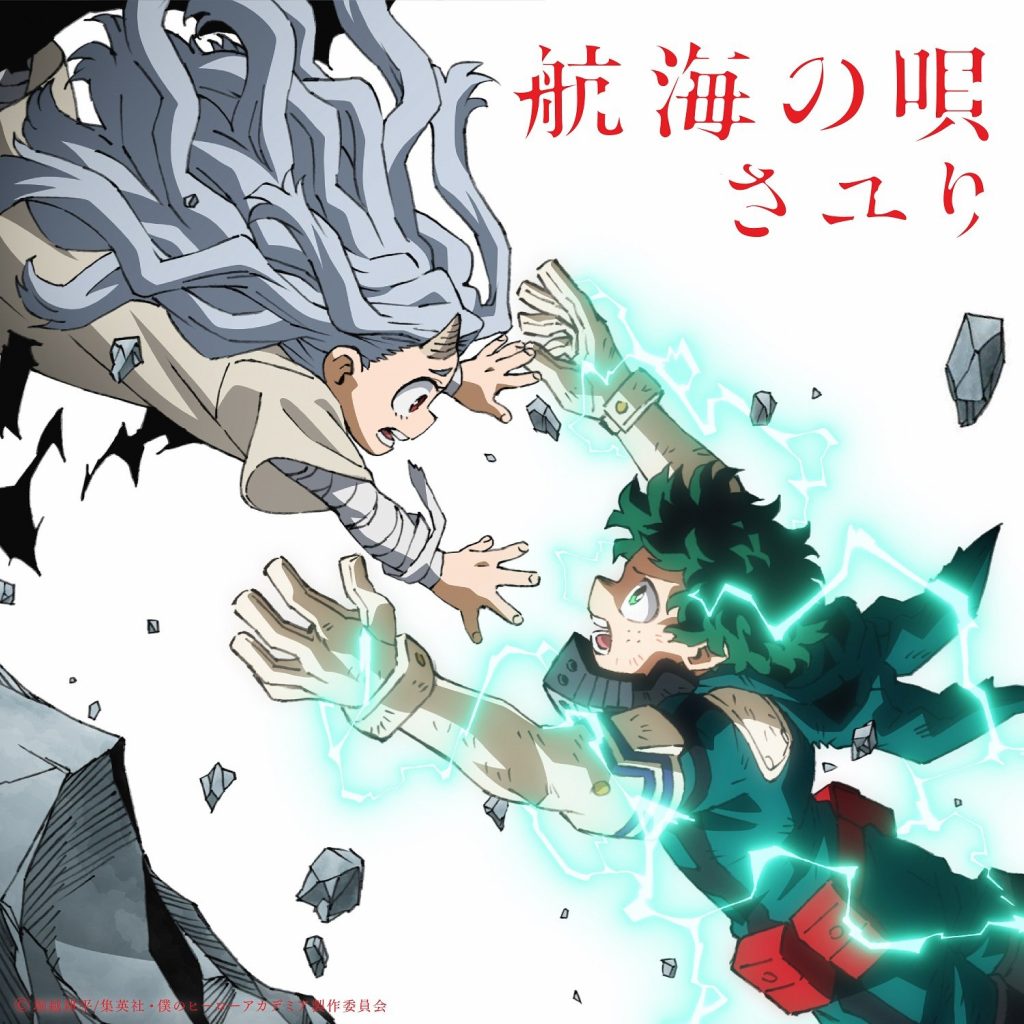 The "Win Those Kids' Hearts" story arc was kind of filler. Don't get me wrong it emphasized that a hero is not all about power and set the tone for things to come. It was also nice to see the real Camie. I was more worried that the Gentle Criminal story arc was going to be more filler. Luckily, the father-daughter relationship between Gentle Criminal and La Bravia won me over. The final episode "His Start" felt like a great point to end the season on. Without spoiling it I thought it was very exciting and gave us something to look forward to.
Show by Rock!! Mashumairesh!!
The next show I watched was Show by Rock!! Mashumairesh!!. Mashumairesh is very Slice of Life. I am actually surprised the series got another season. This season dropped the isekai angle and focused on the forming of a new band name Mashumairesh. The show is mostly about cute girls doing cute things but like before there is also a boy band named Dokonjofinger. Like their predecessors, I thought Dokonjofinger were very amusing. The fact that they were delinquents forced into a band made it even better.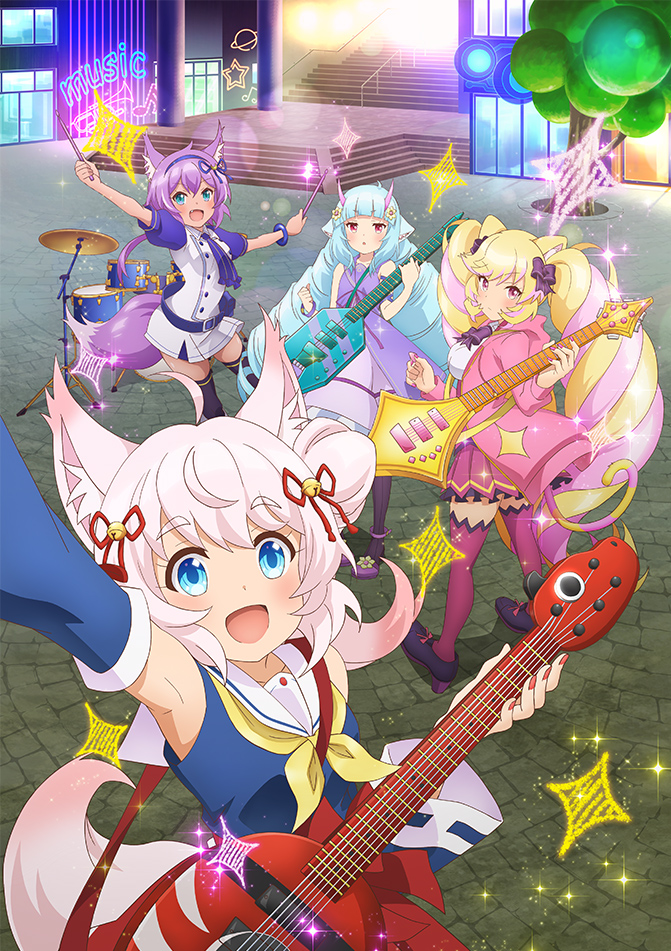 I was more surprised by the increase in shoujo-ai. Note I'm using shoujo-ai instead of yuri. I know it's kind of old-school but I prefer to save the term yuri for things that are more sexual. There's always been subtle girl love in Show by Rock but I was not expecting a semi love confession midway through the season. Howan and Himeko we're being shipped together pretty hard. Personally I am okay with this and thought they made a cute couple. Although this is not a very plot-heavy season we now know that we have another season to look forward to with Show by Rock!! Stars!! around the corner.
Nekopara
Now let's go from one kemonomimi series to another. The long-awaited Nekopara anime finally came out! I know what you're thinking, "Is it the greatest thing ever?". If you are a catgirl fan like me then maybe. We are again dealing with a Slice of Life series that does not have a very deep plot. The portrayal of catgirls, however, is impressive. Most of which is summed up by the concept of bells. For a catgirl to prove she is competent enough to work in the human world she must pass a test and earn her bell. Unlike the games, it is not directly stated that they are closer to cats than humans. That said this anime does a great job of showing why people love catgirls.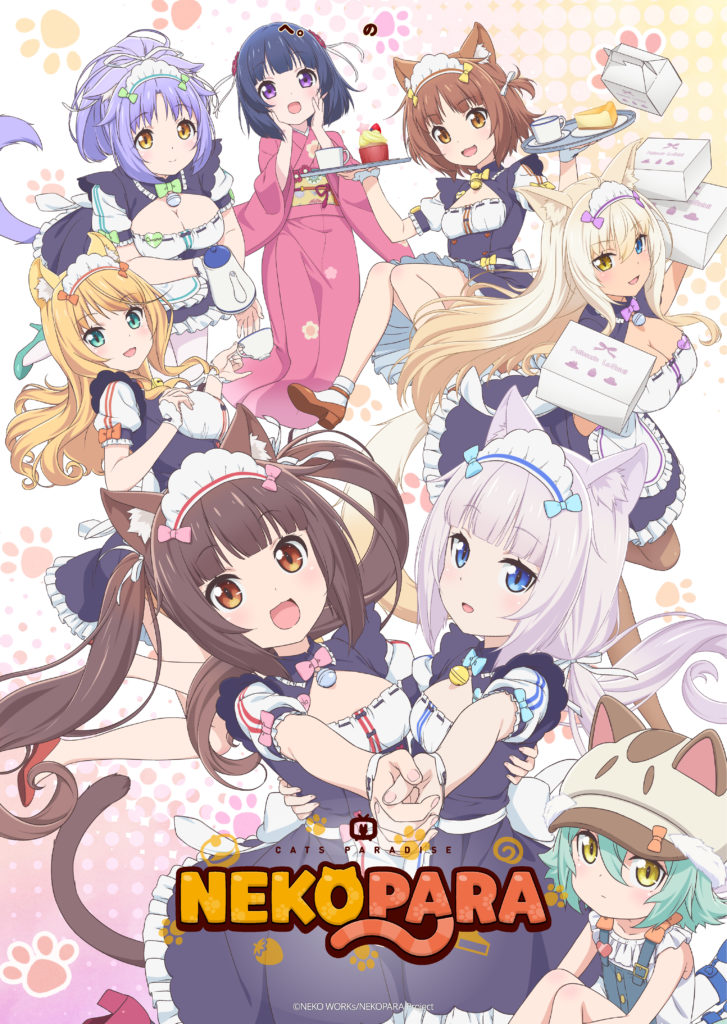 The first five episodes focused on a kitten named Cacao. Through Cacao you learn the rules catgirls must follow in this world. Most of the remaining episodes are normal Slice of Life. My personal favorite was "House-Sitting Cats" in which the catgirls are home alone and take turns telling each other stories. Unlike the games, there is not that much fanservice. I have seen some people compare it to the Fate series. Both contain sexual content in the games that were not in the anime. When you think about it this isn't very uncommon when a visual novel is adapted into an anime. I think it's for the better in this case as more people can enjoy the anime. If you want to see what catgirl fandom is all about this anime is a great start.
Seton Academy
Speaking of kemonomimi shows I also watched Seton Academy. This series focuses on a boy named Jen who hates animals but is forced to go to an all-animal school. To make things worse a wolf girl named Ranka is trying to create a mixed animal pack and wants him to be a member. This is definitely the funniest series I watch this season. The show relies on anthropomorphism and facts about animals for most of its writing. One of my favorite story arcs is a love story between a lion and an Impala. Another is Lena who is a biologically female hyena who grew up thinking he was biologically male. This is due to female hyenas having fake male genitalia. The way they handled the subject matter was well done in my eyes. I would love to do a deeper dive into Lena and the series.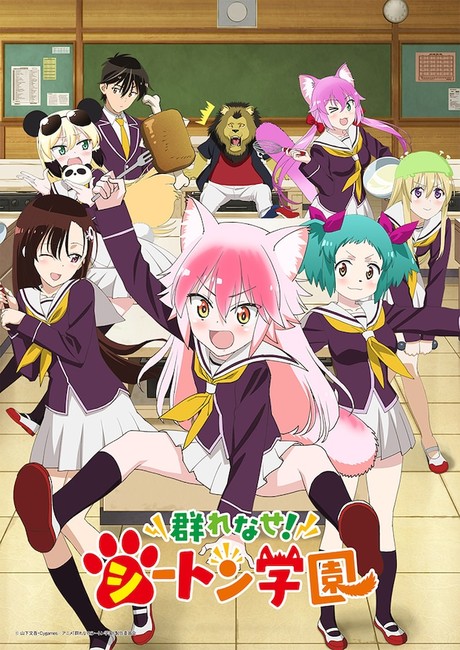 Magia Record: Puella Magi Madoka Magica Side Story
Let's move on to a show that has nothing to do with animal girls and it's not Slice of Life. Magia Record is a side story to the legendary Madoka Magica. It is nowhere near as dark and the story moves much slower. The plot centers around a magical girl named Iroha Tamaki. She is looking for her sister who not only disappeared but all memories of her were erased. Her search leads her to Kamihama City, a place where it is rumored that magical girls can be liberated. The story does not pick up until the end when the magical girls learn the same secrets we learned in the original Madoka Magica. Unfortunately just as it's getting good it ends on a cliffhanger. It seems a lot of people did not like this series but I am looking forward to seeing where it goes. The original left some big shoes to fill and This side story is nowhere near as deep or dark. That said it does expand both the lore and the universe.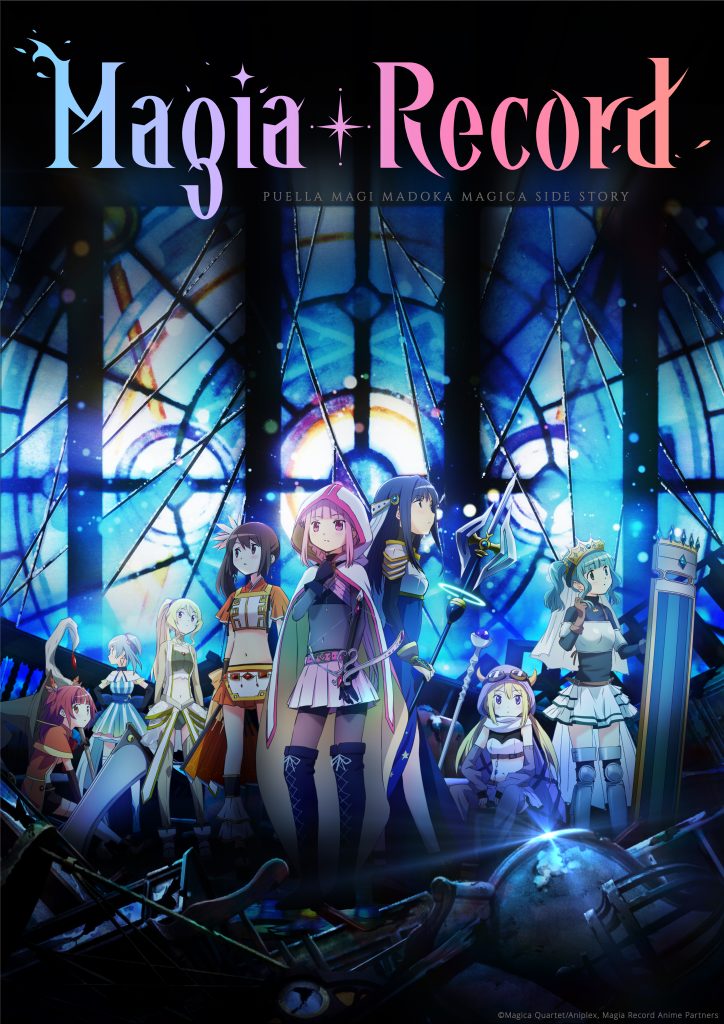 Interspecies Reviewers
The most controversial show I watched this season was Interspecies Reviewers. It is hard to talk about this series without bringing up the controversies. That is a topic worthy of its own deep dive but I will summarize it. Interspecies Reviewers is about a group of adventurers who review prostitutes of different species. Despite this topic, the original manga did not contain much nudity. The anime on the other hand not only contains nudity but sex scenes that border on pornographic. This caused several networks to drop the series.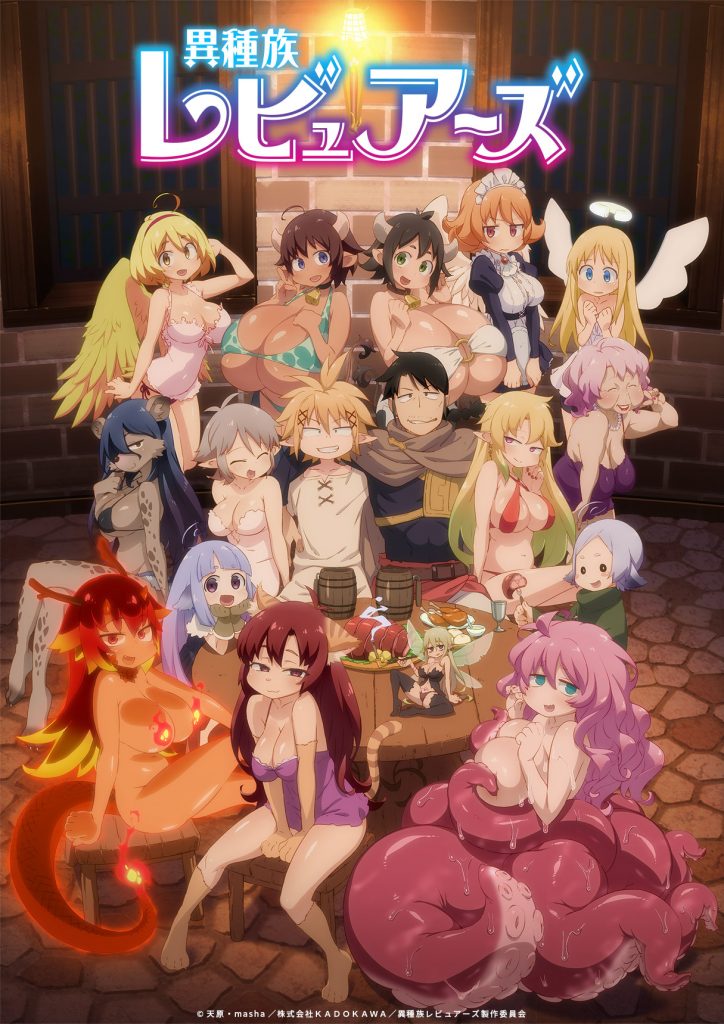 Despite all this controversy, Interspecies Reviewers is one of the best ecchi series I have seen. Granted I am a believer that here in the west we do not have healthy views of sex. R-rated movies can contain graphic violence but even romantic consensual depictions of sex are treated as an ultimate taboo. The concept of reviewing sex workers may seem objective at first but as the series later reveals the scores do not matter as much as the opinions. Like in real life the different reviewers have different preferences. This means like with real reviews their reviews are subjective. Discovering one's sexual preferences can be difficult and I believe part of the reason the reviews are so popular both in-universe and in real life are that they highlight this. This is not to say that the show is not very lewd but that the subject matter justifies it being lewd. If fan service and sexual content make you uncomfortable then you should avoid this series. If you are comfortable with it and want to see something that advances stories about sex that I highly recommend it.
Overlord Season 2
That is all for new shows that I watched so now let's move into what I went back for. I have been watching Overlord while exercising and managed to get through season 2. One thing I like about Overlord is the number of amazing characters. This is a double-edged sword however as we do not get to spend a lot of time with each character. I also think the storytelling is a little all over the place. The season starts with a story about taking over a lizard village which is not revisited. Luckily most of the other stories do come together in the end. They focus on the kingdom of Re-Estize and the corrupt nobles who run it behind the scenes. What I find surprising is most of our main characters are absent in the season and you're introduced to many new characters. Although the fight against corruption in the kingdom is fascinating I really wish there was more time for character development. I finished season 2 with mixed feelings on where Overlord was heading.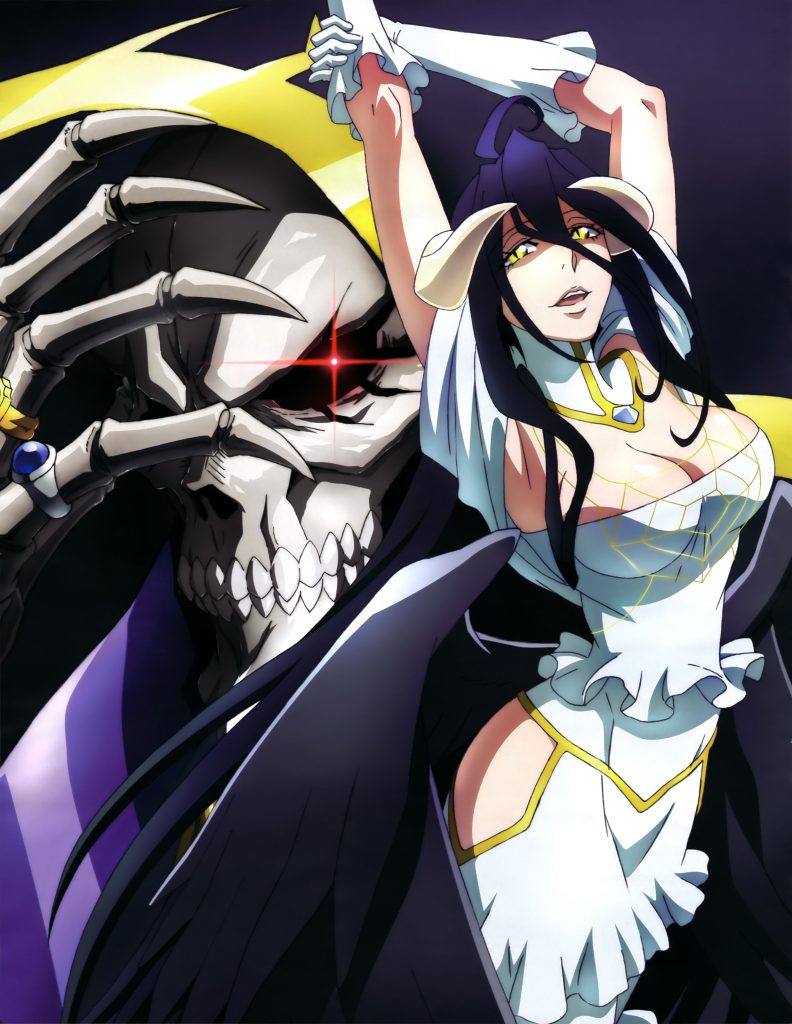 Why the Hell are You Here, Teacher!?
Finally, I decided to go back and watch "Why the Hell are You Here, Teacher!?". This is a series that definitely had the potential to go terribly wrong. Luckily I think it struck a good balance between fanservice and plot. The series focuses on students who keep getting caught in awkward sexual situations with their teachers. If you're familiar with the "happy accidents" that tend to happen and ecchi anime then you'll know what you're getting into. I know it might be controversial but I like the innocence of the male students. The fact that they are constantly trying to do the right thing despite having plenty of opportunities to do otherwise helps to keep the show in balance. This is one show that I actually think could have gotten away with more in the OVA. Without spoiling too much two of the students graduate and begin to actually date their teachers. I personally thought this was a nice touch but I can see how other people can find it disturbing. Each episode is only 5 minutes long so if you're looking for a funny erotic romantic comedy it's definitely worth a shot.