Due to my love of Nekomimis I have decided to post something catgirl related each week! It maybe cute. It maybe sexy. It may even be a bit disturbing…
---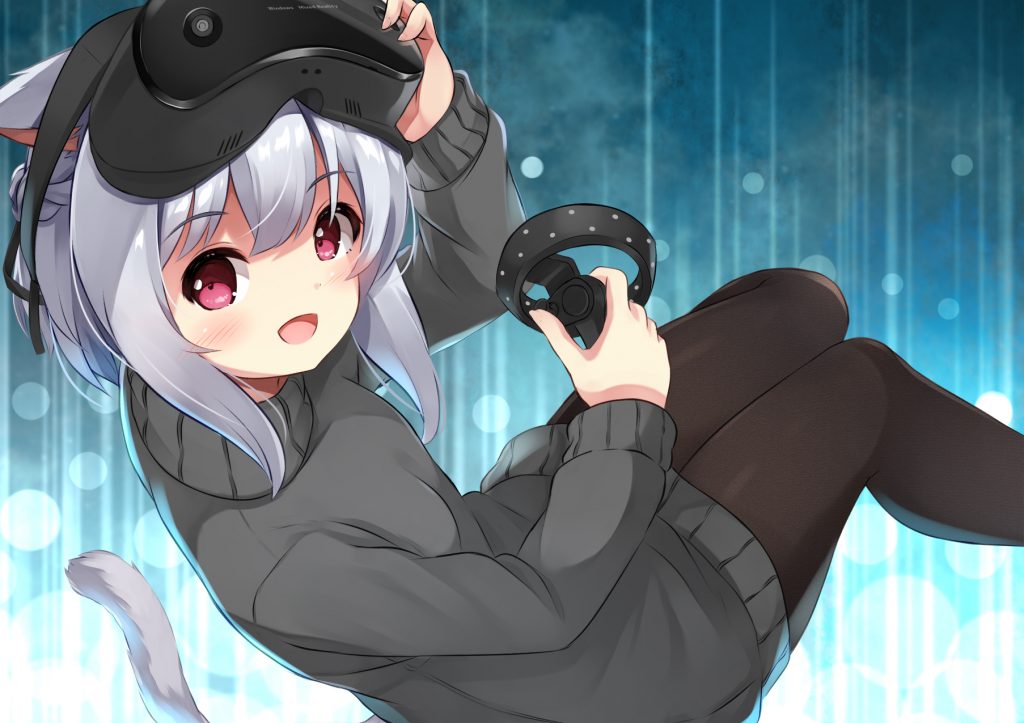 We talked about how this year may be the year of the cat but it may also be the year of the VR. With AAA VR games like Asgard's Wrath, Stormland, and Boneworks finally getting released I'm starting to build a backlog. Also Half-Life: Alyx has made VR impossible to ignore. Samsung's Odyssey+ was on sale late last year for nearly 50% off. Windows Mixed Reality Headsets may not popular but they are very capable.
This catgirl seems to be finding that out herself. Once you try a real VR experience with full 6 DoF tracking and hand presences there is no going back! I can only wonder what she might have been playing. Could it have been Beat Saber or Pistol Whip? Let's take a peek at what is open on her PC… MocuMocuDance? Oh, she must into MikuMikuDance! What else could MocuMocuDance be used for! If you have not tried VR yet now is a good time.
---
So what do you think?