Due to my love of Nekomimis I have decided to post something catgirl related each week! It maybe cute. It maybe sexy. It may even be a bit disturbing…
---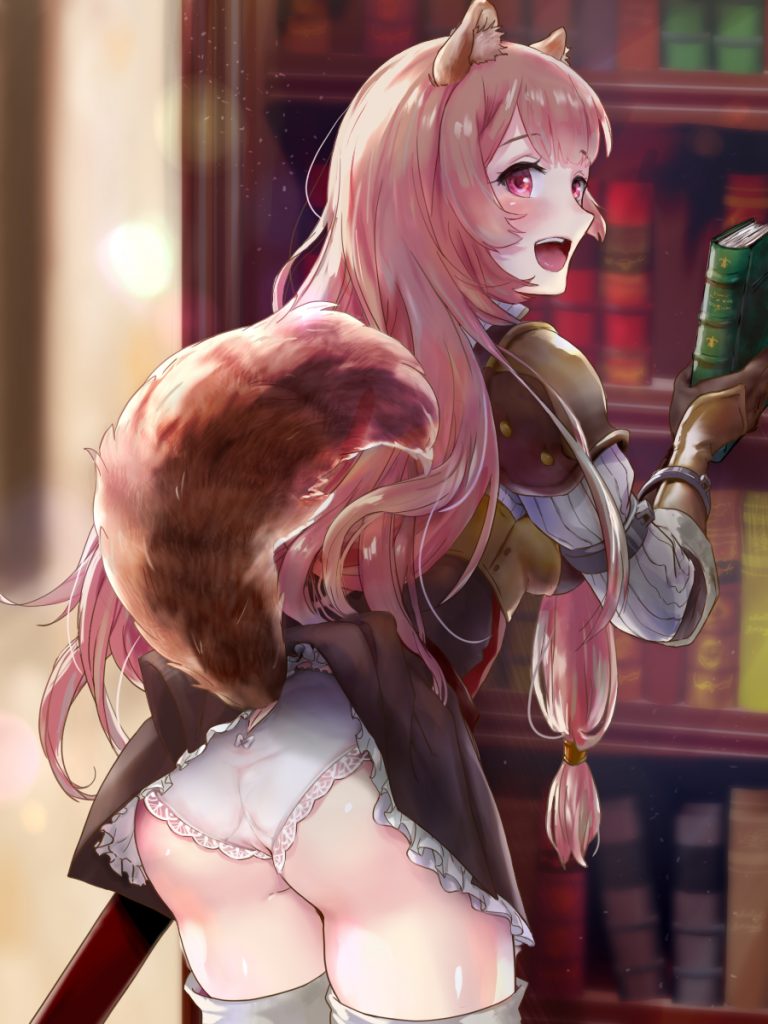 Note: Older parts of "The Problem With Tails and Skirts" are still lost with my old IGN blog. I am working on restoring the old post. For now, here is s new entry in this kemonomimi crisis. For those unfamiliar tails can have a mind of their own. This can lead to some unfortunate events for girls who have them when they wear skirts. Raphtalia's raccoon tail can be seen here demonstrating this.
On that note, I have not started watching "The Rising of the Shield Hero" yet. The more I see it show up the more I wish it was on my radar sooner. Raphtalia is described as a former slave who starts off shy but grows over time. From what I gathered from her summery [while avoiding spoilers] she learns to fight and use magic. It sounds like she really becomes quite aware… That is until the artist Avara draws her… Well, that's a tail for you!
---
So what do you think?